Season's Greetings,

The holidays are here, and are you trying to figure out how to decorate the house for the season? Don't just throw up the Christmas lights and call it a day--use the holidays to show off your artistic and festive side by decorating your home in a nontraditional way! If you're having trouble figuring out how to jazz up your home in an original and creative way this season, not to worry! Below, Maria Samuels, InStyle Modern.com Executive and interior design expert, offers tips on nontraditional and inspiring ways to add festive holiday cheer to your home.

Maria Samuels is available to discuss these ideas and more in an interview. You are also welcome to use the tips provided with proper credit (as seen below). I look forward to hearing of your interest in featuring Maria Samuels's tips on nontraditional and festive holiday home decor!

Cheers!

Shannah Henderson
Hollywood Connections PR
Shannah@hc-prgroup.com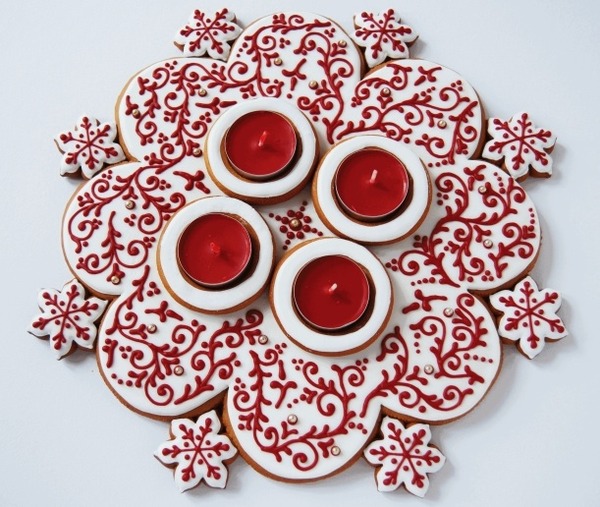 10 NONTRADITIONAL AND INSPIRING WAYS TO DECORATE YOUR HOUSE FOR THE HOLIDAYS

***

Interior Design Guru Maria Samuels Offers Tips On Original, Creative Ways To Add Festive Holiday Cheer
To Your Home This Season
The holiday season is finally here, which means it's time for Christmas cookie baking, gift shopping, and...holiday decorating! This year, don't go through the same-old, been there done that routine of putting up the white icicle lights and calling it a day--add creative and festive holiday cheer to your home by decorating it in a nontraditional way! InStyleModern.com Executive Maria Samuels has the scoop on exciting and unique ways to decorate your house for the holidays.

Through her experience in researching trends for InStyleModern.com and through being a holiday decor fanatic herself, Maria has tried and true tips on nontraditional and creative ways to decorate your home for the season:
Think outside the tree. If your house is too small for a tree or you simply can't stand the mess, you can still decorate to the max without one. For example, hang garland on the railings and put a crèche on the mantle. Another option is a wall or door tree that you either create yourself (for example, made from holiday cards, or just holiday lights layed out in the shape of a tree) or you can buy a flat half wall tree to hang. Another option is to hang lights on taller plants or tree twigs/branches.
Use only what you want. Don't feel like every ornament needs to go on the tree simply because the kids love them. Look at the ones you like and purposefully place them on the tree, as this will provide a cleaner, more streamlined look. Change up the theme every year with groupings of ornaments (made by the kids, travel souvenirs, grandma's ornaments, photo ornaments only, etc.)

Spread the cheer throughout your house. We get to the point where we go on auto pilot once the holiday decorations come out. We know exactly what goes where because it's been that way every year. Time to change it up! Add a holiday candle to the bathroom, add some garland to your bedframe, no reason to limit the joy of the season to just one or two rooms.
White, white, white! Decking the halls with clean and white decorations will be very popular this year. Choose white linens, white china, white candles. It's a great way to give your holiday decor a more sophisticated twist.

Let the kids decorate. A fun afternoon craft project for the kiddos. Let them choose what they want to make, wreaths, star, snowman, Santa drawings or cutouts, a snowman centerpiece, etc. Get the supplies and let them have some fun!
Go natural. Decorate with pine cones, nuts, and other decorations that nature provides. They can be store-bought or straight from the outdoors, such as branches, leaves, and birch bark from your backyard. You can even make your centerpiece out of natural supplies!

Add Christmas lights inside: Don't just put up dazzling holiday lights outside--wrap a string of Christmas lights around the stair banister and hang up lights in the living room. They really dress up a mantle too! Holiday lights will help bring colorful and festive cheer to any room in your home!
Hand-make your own decorations. Traditional decorations like dreidels or Christmas tree ornaments become nontraditional when you add your own unique touch. Use your favorite colors, add glitter, glue on sequins, or don't. Whatever way you create your decorations, they will definitely be one-of-a-kind.
No such thing as Christmas colors. Christmas colors are beginning to be 'anything goes,' such as purple, gold, silver, pink, and brown. If red doesn't do it for you, choose a color that does. Find a place that you can really make your new color pop, such as the shiny ornaments on your tree or the accent candles on the table.
Do it your way. The most important thing to remember during the holidays is there is no right or wrong way to decorate. If you love purple, use purple! If snowmen are your thing, go crazy with the snowmen! Traditional or not, it is your home. Decorate it in whatever way makes you happy!

Maria Samuels's tips will help all families add a nontraditional and inspiring holiday look to their home. Use them to give your house a creative, cheerful, and festive look for the entire season!

These tips may be reprinted with credit listed as:
Maria Samuels is an interior design expert and Executive with InStyleModern.com, your top source for stylish and affordable contemporary furniture that won't break the bank. The line has all the furniture pieces essential to giving every modern home and office a touch of class and style. To view the entire collection, please visit their website. You can also find them on Facebook and follow them on Twitter.

Photo credit: copyright Balazs.
###
---
---
frankie@hc-prgroup.com
125 16th Avenue N
Hopkins, Minnesota 55343
US


Read the VerticalResponse marketing policy.