Good afternoon,

Graduation is one of the few times in our lives that represent both the end and the beginning. A sentimental time yet the start of something new and wonderful! Give a gift that reflects such a meaningful occasion. Isabelle Grace Jewelry is a classic and unique jewelry collection inspired by the most important things in life; family, children and love. Each piece is truly one-of-a-kind, just like your favorite graduate.

Below will you find several beautiful pieces anyone would be proud to present to their graduate. And if you're interested in samples or would like hi res images, please do not hesitate to let me know. I look forward to hearing from you regarding your coverage consideration.

Best,
Frankie

Frankie@hc-prgroup.com
Hollywood Connections PR



BIG DREAMS, HIGH HOPES, A NEW LIFE WHERE ANYTHING IS POSSIBLE…
IT'S GRADUATION TIME

***

Capture Your Graduate's Special Day With A Personalized Necklace from Isabelle Grace Jewelry
Isabelle Grace Jewelry is a classic and chic jewelry collection inspired by the most important things in life. Graduation Day means so much to a student; it's a time to reflect on where you've been, it's about believing in yourself and setting your future goals and dreams. A life you create yourself! Mark the end of a brand new beginning with a one-of-a-kind, handcrafted piece that will be cherished from that day forward.

Graduation Tag Necklace ($190)
The Graduation Necklace was created to commemorate one of the most special days in your life. A beautiful fine silver tag featuring a 22kt gold heart is stamped with your graduation date and is featured alongside a double-sided Name Bar featuring the graduate's name.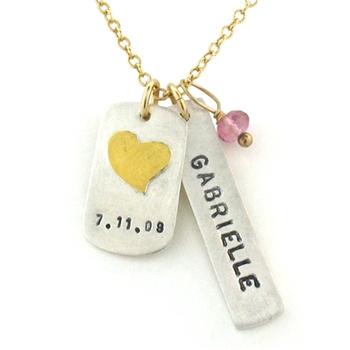 Signature Initial Dog Tags ($195)
The Signature Initial Dog Tag is the modernized version of the classic dog tag. The Signature style lettering is in 22kt Gold on a textured chain. Personalize with the graduation year dog tag. You can also add the sterling silver Star Charm to celebrate the star!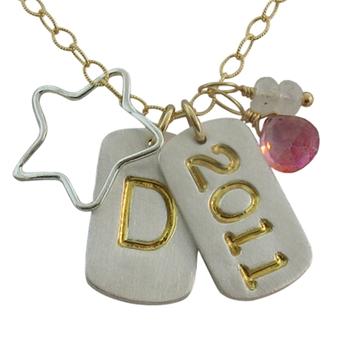 Signature Initial Necklace ($125)
The Signature Initial Charm necklace features a fine silver disc with a stamped initial accented in 22kt gold. The back can be engraved with the graduation or birth date. This is a great piece for everyday wear and for layering with other necklaces. Add a charm or birthstone to further personalize.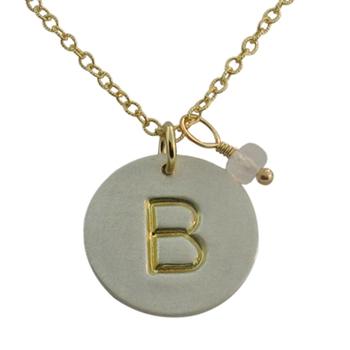 Signature Mini Tags ($125)
One of Isabelle Grace's newest designs. A sweet fine silver initial tag is accented with sparkling cubic zirconia. The necklace is made even sweeter with the addition of a gold heart tag. These charms are completely handmade - each piece is a custom creation. The back of the initial charm can be engraved with the graduation year.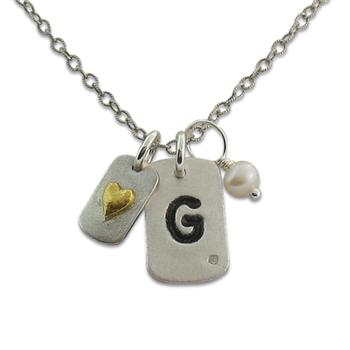 Soar Branch Tag ($85)
The perfect gift for grads! Encourage your favorite grad to be inspired to live out their dreams with the Soar Branch Necklace. A beautiful piece featuring both silver and 22kt gold.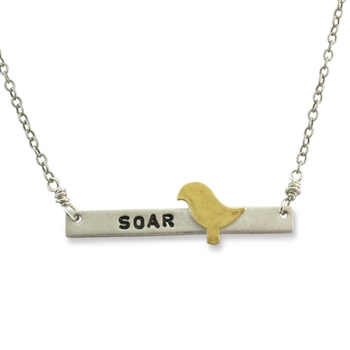 School Pride Charm Necklace
This unique necklace features a special tag engraved with the graduate's school name. Could there be a more perfect gift than this? Add extra charms, like the ones shown here, for further personalization.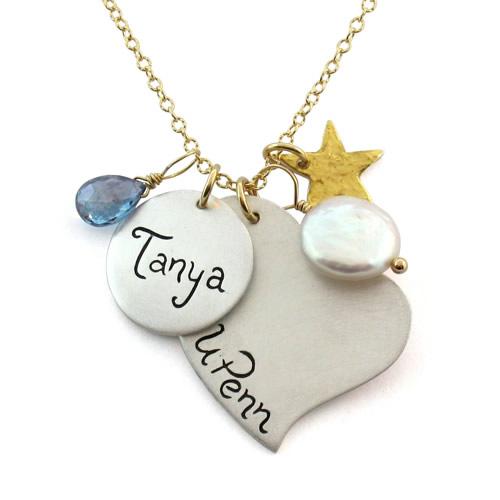 Dream Initial Charm Necklace
The perfect gift encouraging the graduate to reach for their dreams. The silver tag features a raised gold star and engraved with the word "dream." The back can be engraved with the graduate's year.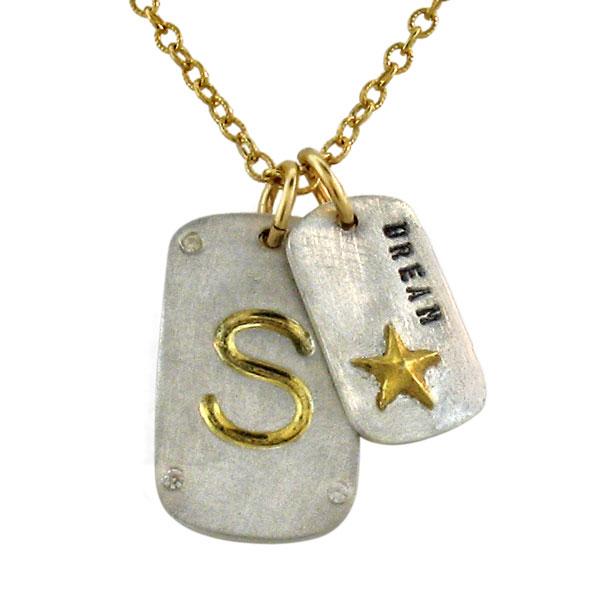 Make It Shine Initial Charm Necklace
Graduation is the start to a whole new life…so "make it shine"! This lovely necklace features three cubic zirconia and a 22kt gold star engraved with, "Make it Shine." A true original! The back can be inscribed with the graduate's birth or graduation date. Add extra charms such as a star, initial or birth stone.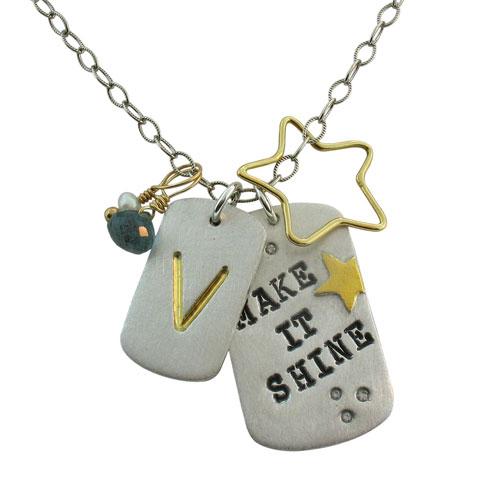 Gold Year Charm ($75)
The Gold Number Charm is a great accent piece to any necklace. It's a simple piece to show off an important year in your life such as birth or graduation. Understated, yet beautiful!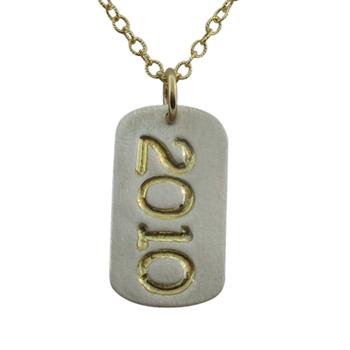 Vermeil and Delux Mini's ($30-$56)
"Mini" initials make a stylish statement on their own or in addition to other pieces. Celebrate who you are with these fun, trendy initial charm necklaces.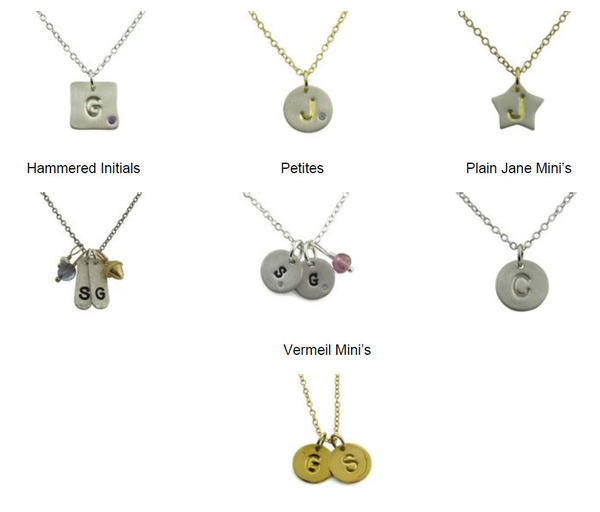 The above pieces shown, plus many more, are available on the Isabelle Grace Jewelry website. You can also "like" them on Facebook and follow them on Twitter.

---
---
frankie@hc-prgroup.com
125 16th Avenue N
Hopkins, Minnesota 55343
US


Read the VerticalResponse marketing policy.